Come sail the iconic Aegean Sea and Dalmatian Coast with expert guidance from distinguished Nature and Wildlife Photographer, Artist and Author Fred Krakowiak during an iconic 11 night sailing to Greece, Montenegro and Croatia!
From the ancient temples of Athens, the whitewashed houses of Mykonos & Santorni to the medieval walled city of Hvar, immerse yourself in the history and culture of some of Europe's more spectacular places on board the majestic tall ship, Star Flyer. Discover the remarkable sites of Corfu, one of the greenest islands in Greece, and explore Kotor, Montenegro and incomparable Dubrovnik.
  Download Full Itinerary and Deck Plan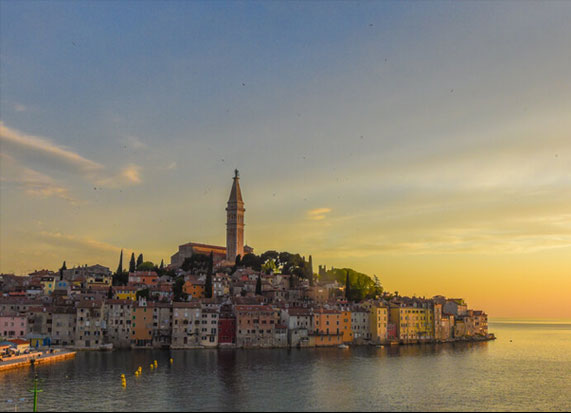 On Board Photo Lecture Series by Fred Krakowiak
Exclusive for these sail dates: Attend complimentary informative on-board talks including hands-on instruction to enhance your photo skills while capturing the surrounding visual delights with your camera and your heart. Expand your perspective as Fred shares his awesome experiences, highly useful shooting tips and entertaining stories.
Fred Krakowiak, author of Africa: An Artist's Safari ,The Artist's Safari and Tracking your Inner Maverick is recognized as a leading wildlife artist, distinguished photographer and public speaker. His priority is to capture his experiences of seeing wildlife in their natural habitat, their motion, their passion to survive, and their place in the untamed world with his photographs and artwork.
His photographs and art work is all about spontaneity and movement, as is seen with artist's eye. He has exhibited his art and made presentations at numerous zoos and museums across the United States, Canada, Mexico and Africa. His artwork and photographs, commissioned by private collectors all over the world, can also be found on his website.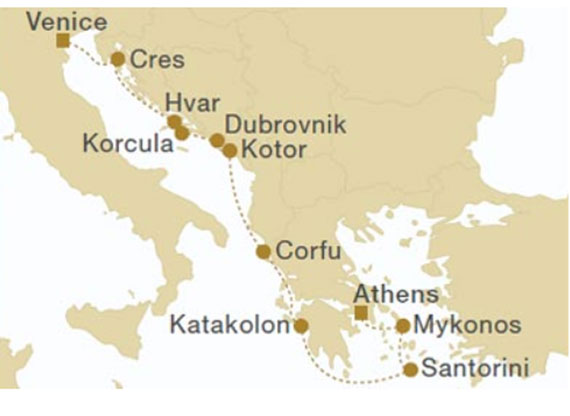 About the Star Flyer
What better way to explore this paradise than floating along with the wind in the sails of a majestic tall ship! Here, the traditions of the past are happily married to the comforts and amenities of the present day. Star Flyer is a modern cruise ship in every way, focusing on providing a luxury experience while highlighting the traditions and romance of the legendary era of sailing ships.
Star Flyer is 360 feet long and carries maximum 170 guests in pampered comfort. Life aboard is blissfully relaxed, much like traveling on a private yacht. The décor is reminiscent of the grand age of sail. Antique prints and paintings of famous sailing ships please the eye, while teak and gleaming mahogany rails are richly reminiscent of Star Clippers' proud nautical heritage.
Enjoy the fine public spaces with open-seating dining in an elegantly appointed dining room, the happening indoor-outdoor Tropical Bar and Piano Bar, two swimming pools and an Edwardian style library where a fireplace glows with a warmth that reflects the friendliness and enthusiasm of Star Clippers' hospitable officers and crew.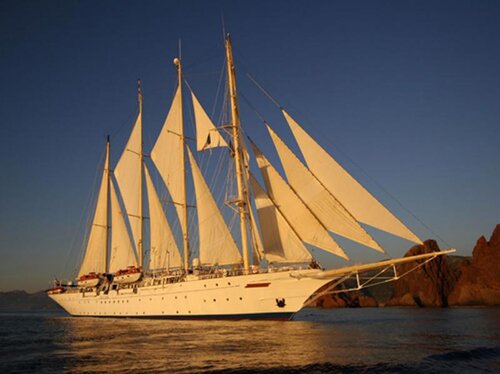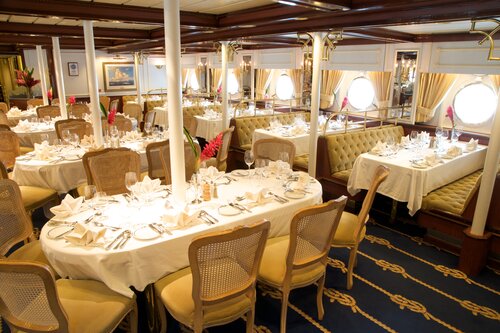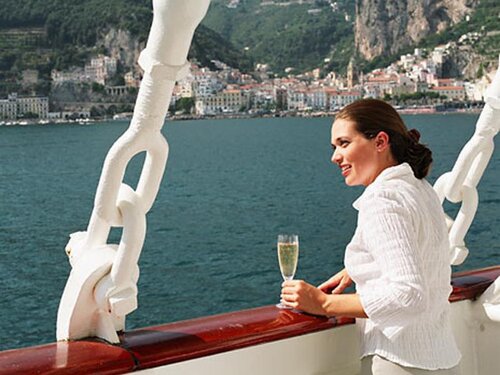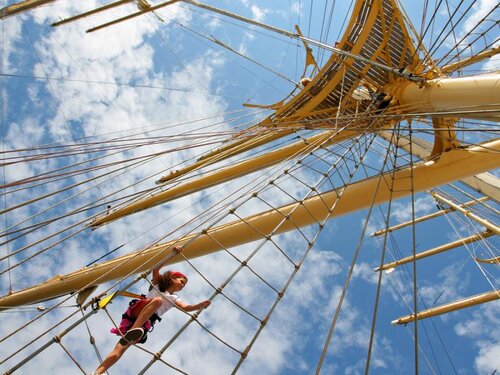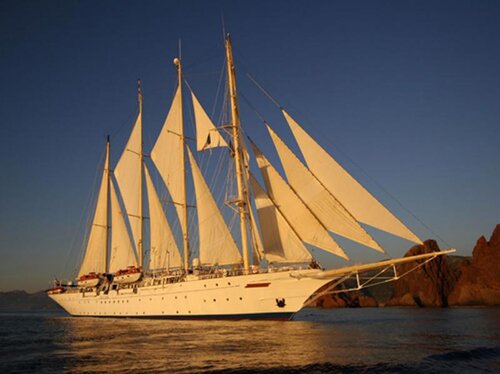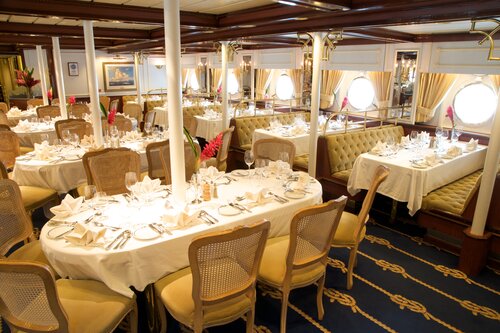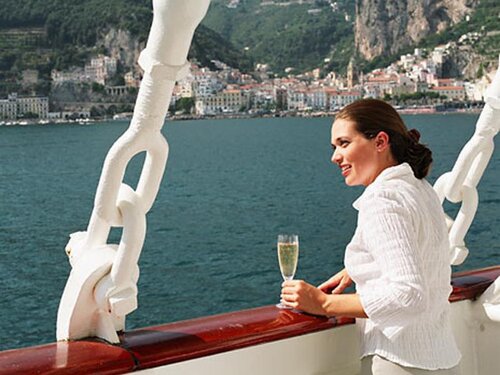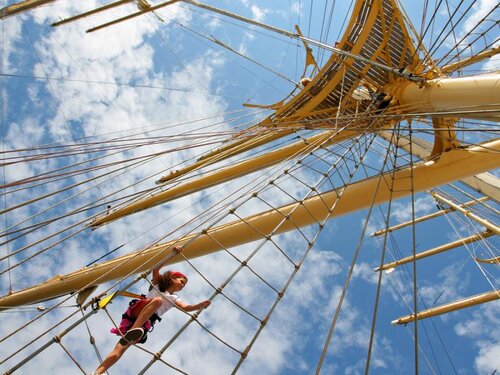 Learn all about our exciting Tall Ship Journey on Star Clipper by watching this preview video below:
TERMS & CONDITIONS: (G2597) Cruise rates are person based on double occupancy, including $200 cabin fare discount per person + $110 for prepaid gratuities per person, and do not include airfare, transfers and port charges. $150 Onboard Credit per cabin is based on double occupancy. $75 per person single occupancy. This onboard credit has no cash value, is non-transferable and will expire if not used by the last evening of the passenger's sailing. This offer is for new bookings only. Amenities expire December 31, 2019 and will not be extended. Space is limited. Offer may be changed or withdrawn at any time. Other restrictions may apply. Star Clippers GSA, Inc. dba Star Clippers America acts only as a sales and marketing agent for Star Clippers Ltd. for purposes of booking travel arrangements on Star Clippers vessels. Star Clippers 2019. Ship's Registry: Malta. ST#37231.
DECK PLANS: Star Flyer deck plan can be viewed here:
https://www.starclippers.com/us-dom/our-fleet/star-flyer/star-flyer-deck-plan.html
GRATUITIES: Gratuities are included in the rates listed and will be pre-paid with the cruise fare.
PASSPORT AND VISAS: A valid passport is required for each participant. Passports must be valid for at least six (6) months after the scheduled return date to the US.
VACATION PROTECTION (Travel Insurance): Pricing for the vacation protection is based on the trip cost. Avant-Garde Travel strongly encourages the purchase of travel insurance to protect your vacation investment. Please ask your advisor for a quote.